L
earn about our upcoming
J
ourneys
Sign-up now and also receive your free Sunrise Energize,
audio meditation to brighten & enlighten your day!
Mastering the Tao Nature Within.
Transform life's challenges and create a life you love.
Wudang Mountain, China : Nov. 5 – Nov. 17, 2018
You are standing high on a cliff in one of the most secluded monasteries in the world. The silence is broken only by the burbling of fountains, the whispering of the winds and bird song. Below you, blankets of mist hang in deep valleys and distant mountains are green with pine and cypress forests. The air, fresh and delicate, is so cleansing you feel reborn.
You spent this day with some of the most respected Taoist teachers in the world. These venerated monks and nuns taught you how to attain the perfect balance within yourself and nature. And as you practice these new skills, there is a quiet awakening: you feel more alive than you have ever felt.
There is rejuvenation for the body, too. Delicious Chinese cuisine based on Taoist principles nourishes your body as you soothe your mind. The bustle of your old anxious and stressful life is forgotten. Here, at this place of the spirit, you have found what you have been searching for: peace. It does exist. In the Wudang Mountains of central China.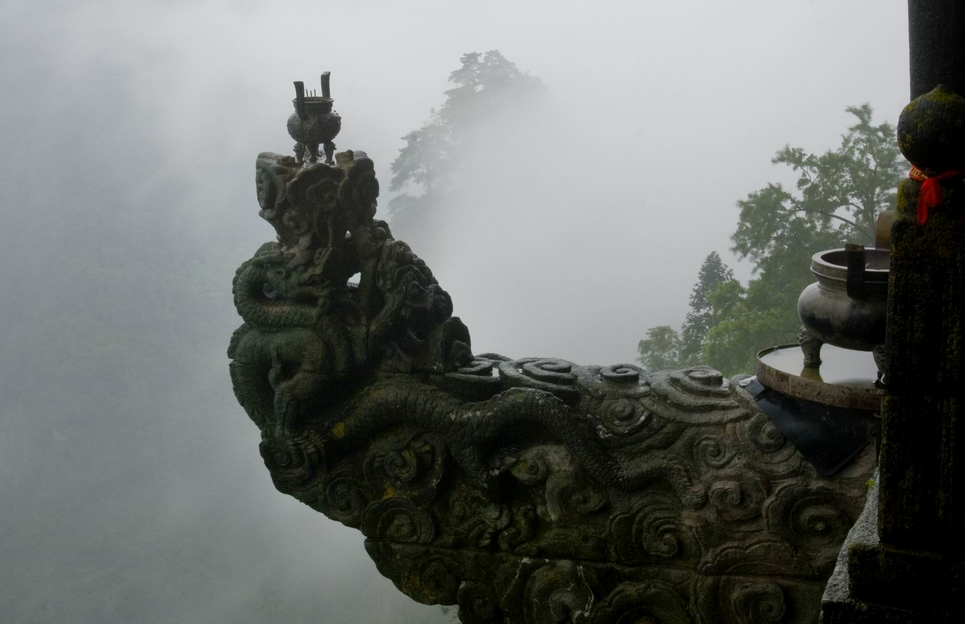 Now, you are at peace from having come to this spiritual epicenter.
"Is something like this possible?" you ask… "Does this place actually exist?"
The answer is yes!
This place is the Wudang Mountains in central China.
It does exist and it will be the journey of your life.
Welcome to Tao Travel — Journeys That Enlighten the Soul!
Tao Travel's sole purpose is to bring those who are of a like mind together
on a spiritual retreat where thoughts and experiences can be shared for a lifetime.
Has your interest been piqued? Do you need to know more?
Let's keep going.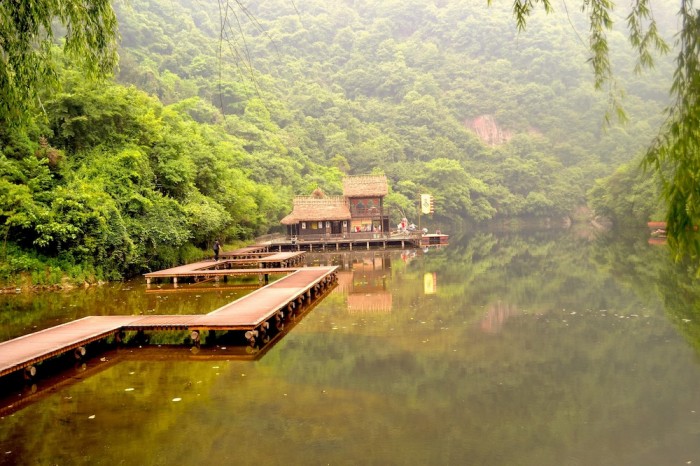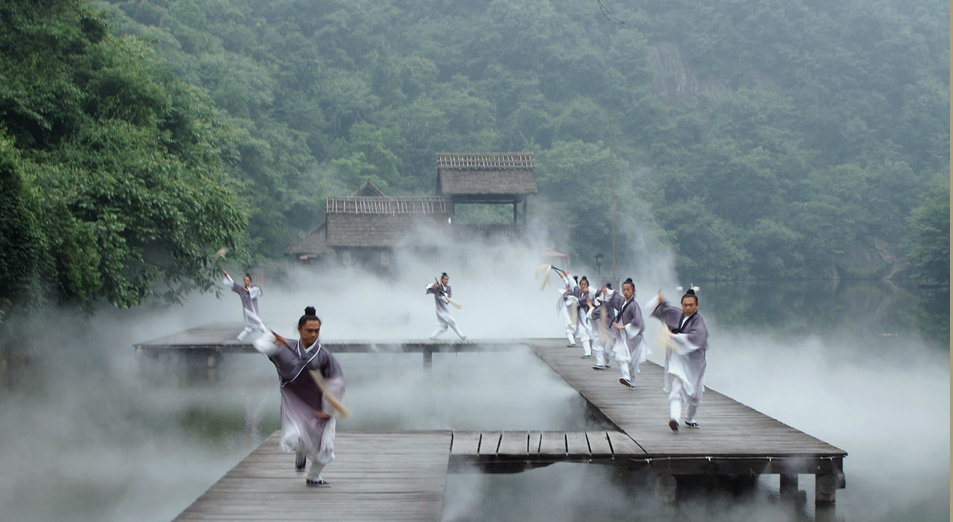 The Inside Scoop —
For two weeks you will learn the method to ultimate balance.
Is your stress level skyrocketing due to the burdens of life?
Don't worry, you will learn the art of Tai Chi, which will bring clarity and calm to your mind.
Do you feel like a stranger to yourself? Do you feel in a constant state of turmoil as if you are being pulled in separate directions?
Breath easy! The art of Qigong will be introduced into your lifestyle, which will help you find your true self and place in this world.
Is your mind cluttered with static?
Rest easy because Taoist meditation will clear your body and enable you to feel rooted in the earth.
I Answered "Yes" to All of These Questions!
I'm Feeling Drawn to This Trip…
But Why Go to China?
There is only one answer:
Wudang Mountain is the absolute epicenter for Taoist teachings.
The trip is all-inclusive. A 13 day adventure to the other side of the world where all accommodations, meals, and inter-Asian travel will be booked for you as you learn from the most prestigious spiritual leaders in the Eastern World.
The benefits of traveling to the heart of Taoist training and unlocking the secret to happiness are unparalleled!
Secret? What Secret?
You're asking, "Terry, you must take me for a fool to think that there are still secrets remaining on this planet." My answer to you is, "But there are! There are secrets just waiting to be found."
Ancient Eastern practices are alive and well within the Wudang Mountains; practices that will change your life and transform you into the person whose unwavering balance is the solid foundation for their most perfect and harmonious life.
---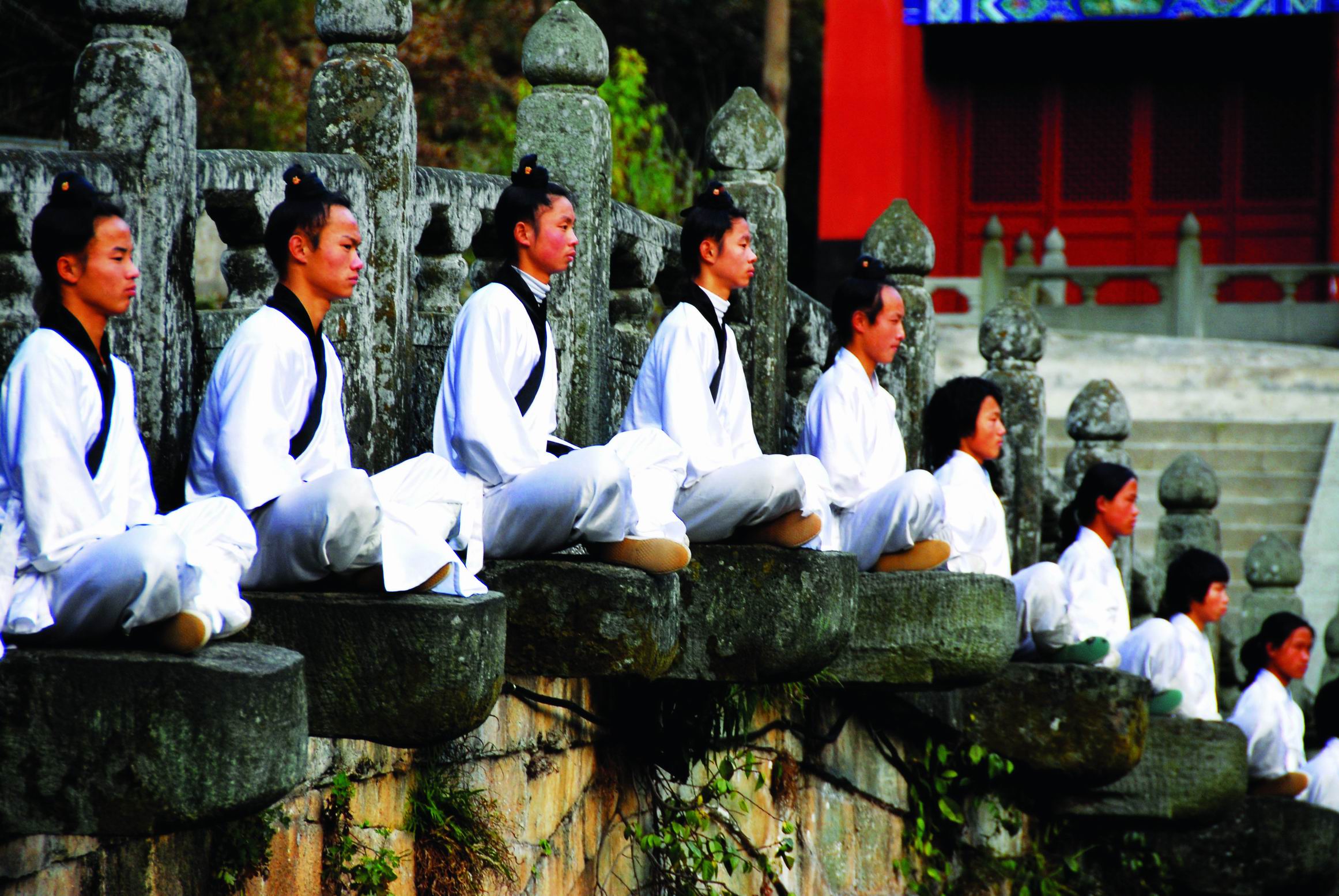 I Am Convinced! Tell Me More!
Tao (pronounced Dao) is the Chinese philosophical concept of being. Based on the ying and yang concept of balance and duality, Taoism will bring harmony to your life as the practice balances with the natural order (nature).
Location, Location, Location!
You're thinking, "Where can I go to tap into this centuries old energy to completely and totally transform my life?"
Tao, obviously, can be practiced anywhere; however, Wudang, China is one of the epicenters for Taoist practice, and experiencing Taoism in this sacred land will bring you closer than ever to the achievement of feeling complete and reaching your own personal Tao.
Wu-who?
Wudang is located in Central China's Hubei Province and this location houses thousands of years of Taoist practice. The atmosphere is ripe with Tao and finding your inner Tao is easily grasped in a place with so much support.
The complex was designed to fit the Taoist principle of harmony between man and nature. Magnificent buildings are cited as a museum of ancient Chinese design and thought and are located all over the mountain. There are more than 2,000 Palaces and Temples, making this complex the world's largest Taoist center.
---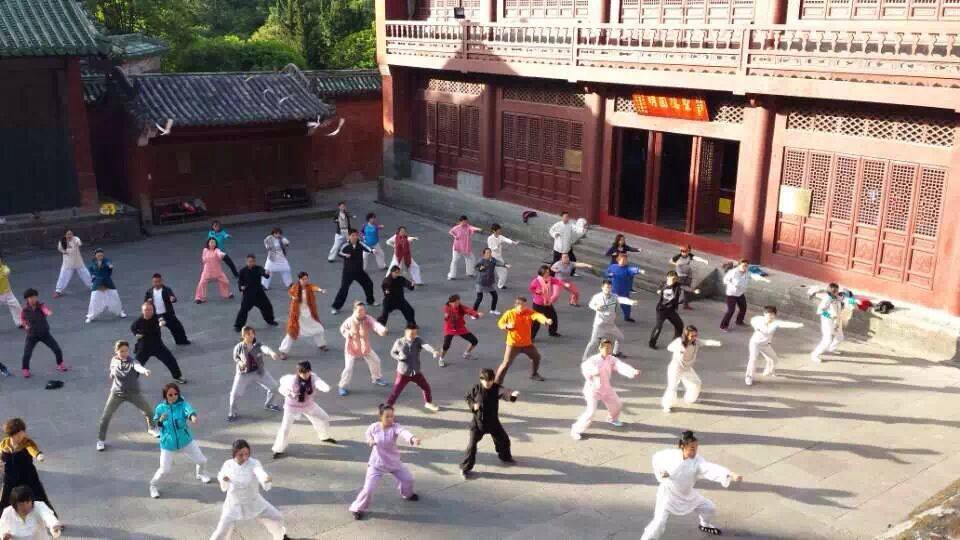 Wudang is a mountain range with 72 peaks. The main peak, Tianzhu, has an altitude of 1,612 meters (5,289 feet).
The monasteries and buildings on the summit are a UNESCO World Heritage Site, which brings even more cultural influence as well as more understanding and flow of spiritual goodness and guidance to your journey.
Following a centuries old formula, monasteries on the summit have long been known as an academic center for the research, teaching and practice of meditation.
Chinese martial arts (Wudang Mountain is known as the birthplace of internal marital arts), traditional Chinese medicine, Taoist agriculture practices and Taoist music. Wudang Mountain has rich plant resources including about 600 of the 1,800 medicinal herbs recorded in the Compendium of Materia Medica.
The mountain's rugged peaks are covered in old-growth forest, along with its ancient monasteries, some built to fit the contours of the cliffs.
Comments from another Tao Travel Journey to China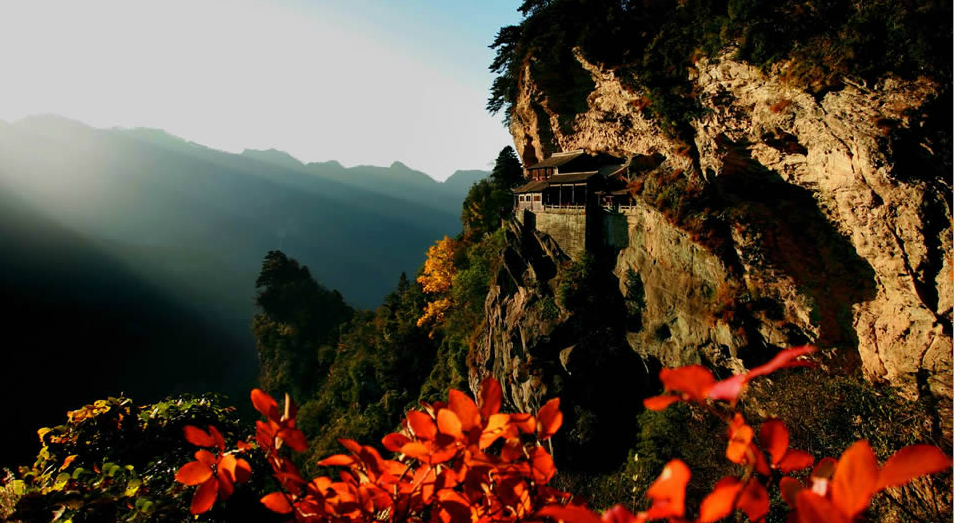 I'm Ready! When Do We Leave!?
Your trip to Wudang has been seamlessly planned for you so you can concentrate on your inner journey and discovering the best parts of yourself. Accommodations have been booked, inter-Asia travel has been carefully selected, and meals will be prepared that will provide the optimal nourishment for such a deeply enriching journey.
Join Terry Hodgkinson Sifu, Fan Yang (China liaison and logistics coordinator) and our Taoist Tai Chi Masters at the Wudang Internal Kung Fu Academy from Nov. 5 – 17, 2018 and discover your Tao at the Wudang Mountain Retreat.
The Details —
Trip Outline 2017:
Monday, November 6th – Arrive in Beijing, China. You will be picked up from the airport and taken to the hotel where we will all meet and greet and sleep our first night in China getting ever so close to Wudang Mountain.
Tuesday, November 7th – A morning tour of the amazing Forbidden City in Beijing, the home to 24 of China's past Emperors. A scrumptious lunch and then a tour of Beijing's famous Fujiwang Street where we will sight see and in case you forgot to bring something from home for the trip you will be most likely be able to buy it here! We will then return to the hotel for a good nights sleep.
Wednesday, November 8th – Shuttled to the airport in the early morning we fly two hours to Xiangyang, China close to where Wudang Mountain is located. A bus will then bring us to Wudang Mountain, and as the bus gets closer you will begin to feel closer to finding your Tao.
Wednesday, November 8th and 9th – Now that our outward journey has begun, we will begin a two-day inner journey where we will visit different areas on the mountain with periods of meditation and Taoist practice:
* Tai Chi at the Purple Cloud Palace – the absolute center of Taoism
* Qigong at the South Cliff Temple – the place where Taoism was founded
* Journey to the Golden Hall on Tianzhu Peak – the tallest peak in the mountains
* Taoist Tea Ceremony
* Sitting meditation as well as Taoist walking meditation.
* Visit and spend time with wild mountain monkeys
* Taoist Forest Walks
* Surprise visit with someone very special on the mountain
Tuesday, November 10th – We check into the Wudang Academy – School of Internal Martial Arts. For the next six days, we will be learning Tai Chi, Qigong, Taoist philosophy and meditation from the Chinese Taoist Masters
Thursday, November 16th – Evening flight back to Beijing
Friday, November 17th – Tour and walk on the famous Great Wall of China
Saturday, November 18th – Flight back home.
The fee for the entire ground package while in China is $2,697.00
Keep in Mind:
The actual schedule of teachings and what we will be doing day to day is an outline only, and mostly we will be in the moment as the Tao prescribes. Every day will be a magical experience for all of us, so keep your heart and mind open to the experience life brings us. Due to the remote areas we are traveling to, weather, bad roads and other unseen obstacles may cause us to make changes in our itinerary.
On this spiritual journey our intent is to create sacred space where we can learn and share in group for the purpose of deepening our spiritual connections. The power of our teachings (please make sure you align with the group leader's philosophy) and ceremonies comes from our combined energy and if group process does not interest you, then this trip would not be your best choice.
Level of Difficulty:
Intermediate Level – You don't need to be in athletic kind of shape but you need to be able to walk a lot and climb stairs.
Last year we had a 67 year old man who climbed stairs all the way to the top of Wudang Mountain even though there was a chair-lift option available. He was no where near in top shape, he not only succeeded but he was the first one to make it to the very top! However, to be on the safe side, it will be easier if you start regular walking and stair climbing to get into better shape before this trip.
How To Get to Beijing:
Regarding Flights – Feel free to make your own flights, but please confirm them with us before booking. Or if you prefer to use our partnered travel agency for assistance please contact Ales Struna, Journeys of the Spirit at 1-866-866-5566 or by email ales@journeysofthespirit.com and it will be his pleasure to assist you!
What's Included:
** Daily breakfast and 9 delicious vegetarian dinners are included in the itinerary.
** 12 nights double occupancy for the land itinerary.
** All teachings, ceremonies, rituals, trainings and meditations.
** All tips for the waiters, drivers and guides.
** All excursions indicated on the itinerary and all indicated entrance fees.
** Ground Transportation and air transportation in China.
What's Not Included:
** The fee for a Chinese visa.
** Your round-trip air flight to Beijing, returning from Beijing.
** Accommodations if you wish to arrive earlier or stay later than the dates indicated.
** Any shopping or excursions outside what has already been planned.
** Drinks or Meals not listed in the itinerary.
** The chair lift at Wudang Mountain should you decide not to walk to the top.
---
WOW! This is Affordable. Where Do I Sign Up!
Join me for the journey of a lifetime. Come to the center for spiritual enlightenment and travel the paths within yourself that have yet to be traveled.
Transform your life, and transform your world with
Tao Travel — Journeys That Enlighten the Soul.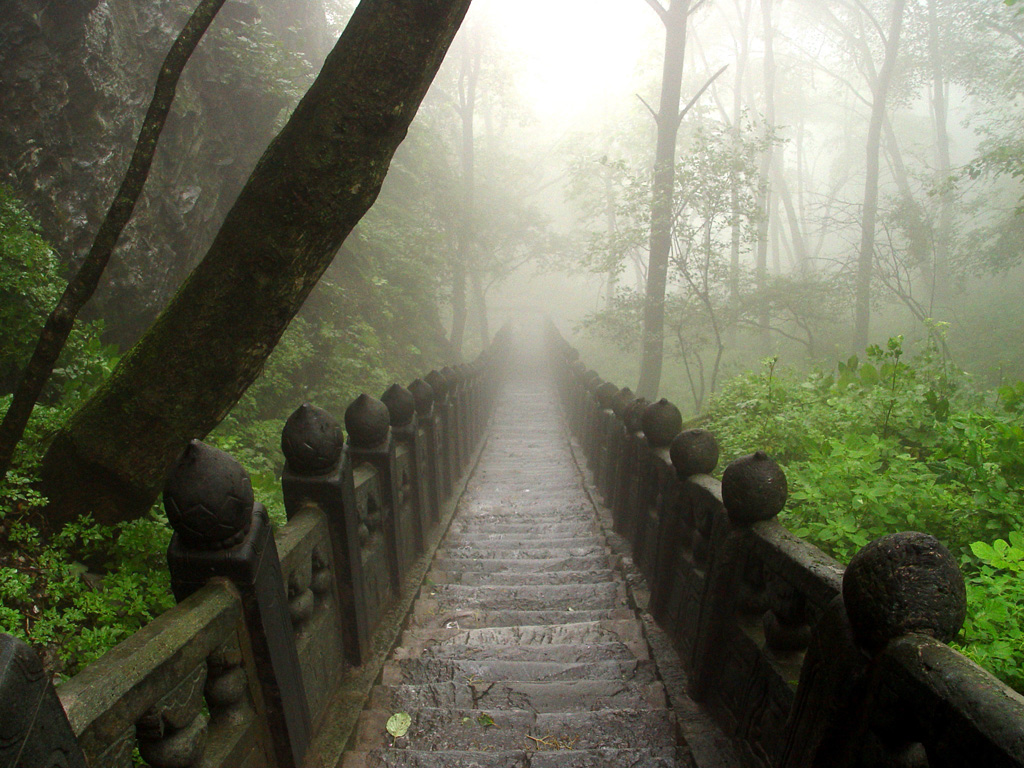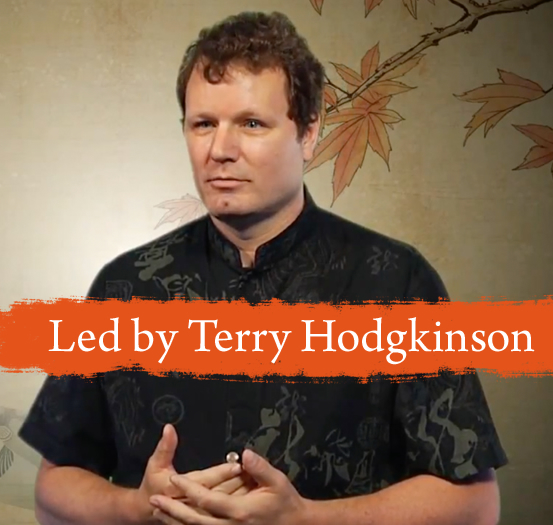 Terry J. Hodgkinson – Sifu (teacher)
Terry Hodgkinson's pursuit of excellence started at age twelve when he began training in martial arts. He went on to become a martial arts and meditation expert, eventually owning multiple schools.
Terry expanded his knowledge and business experience opening Positive Changes Coaching & Hypnotherapy Centre in Toronto.
Terry has been fortunate enough to travel and learn from many great teachers. A certified Reiki Master Teacher, Terry has also studied closely with First Nations Ojibwa People in healing circles and sweat lodges as well as in over 100 different temples, ashrams and schools worldwide. He has spent 6 months in India for studies where he had the pleasure of meeting and learning from world renown teachers like the Dalai Lama.
In 2008, Terry was appointed Vice President of Training for PorterVision, the creators of the BrainTap Neuro Trainer™ – Self Mastery Technology, a creative visualization relaxation system that assists people in achieving Personal Mastery.
In 2009 Terry's first book was published called "Memoirs of a Wandering Ninja – Walking the Path of Enlightenment" as well as 43 guided audio meditations.
Terry's most recent passion is the formation of, tao travel- Journeys That Enlighten The Soul!
Terry's Comment:
"I am immensely excited to share this retreat with you because I know it will change your life as it has mine. For those who know me,  I have traveled the world and have had life changing experience learning from other cultures, countries, and people.
What surprised me the most in my travels and continues to be the fuel that drives me forward is what I learned about myself. My outer journey sparked an unprecedented inner journey that allowed me to grow into a complete person. This has been such an amazing discovery that it felt wrong to keep it to myself. I had to share this with someone, anyone, everyone!
I would return from my journeys time an time again and share my stories of physical and spiritual travel only to have those I was speaking with listen to me, but not hear me. I realized that talk wasn't going to do it, If I wanted people to really understand and reap benefits and spiritual wisdom… they would have to make the journey with me!  
That was it! I was the key, and I knew I had to bring these people to fulfillment… literally."
Fan Yang – Chinese Liason & Retreat Coordinator
Fan Yang is a Gallery Director, Curator and Art-broker, who lives in Beijing. She is interested in the study of spirituality and psychology. Fan graduated from Peking University (PKU), majoring in International Finance, which is the best comprehensive and national key university in China, and she studied in University of California at Berkeley for half a year.
As a co-founder of a business consulting firm, she has accumulated rich experiences in organizing business retreats both in China and in Europe. She successfully hosted 20 people, 2-week retreats for several times from China to Italy, Austria, Germany, Spain and other European countries during the past years. She participated and supported Tao Journey 2015 in Wudang Mountain with Sifu Terry Hodgkinson.
Growing up in China and working in the art field of traditional Chinese calligraphy, Fan has a deep understanding about Chinese culture. She travels intensively in Europe and North America with a long-term vision and an open mind that considers the projects to cater the needs to the customers from all walks of life and on the global level.
She loves Tai-chi, Chinese calligraphy, swimming and hiking. Also, she likes to play the piano and listen to the classical and jazz music. Being a good photographer during 2015 Terry Hodgkinson's Tao Journeys Retreat, Fan took amazing photographs of Wudang scenery as well as of the all team members.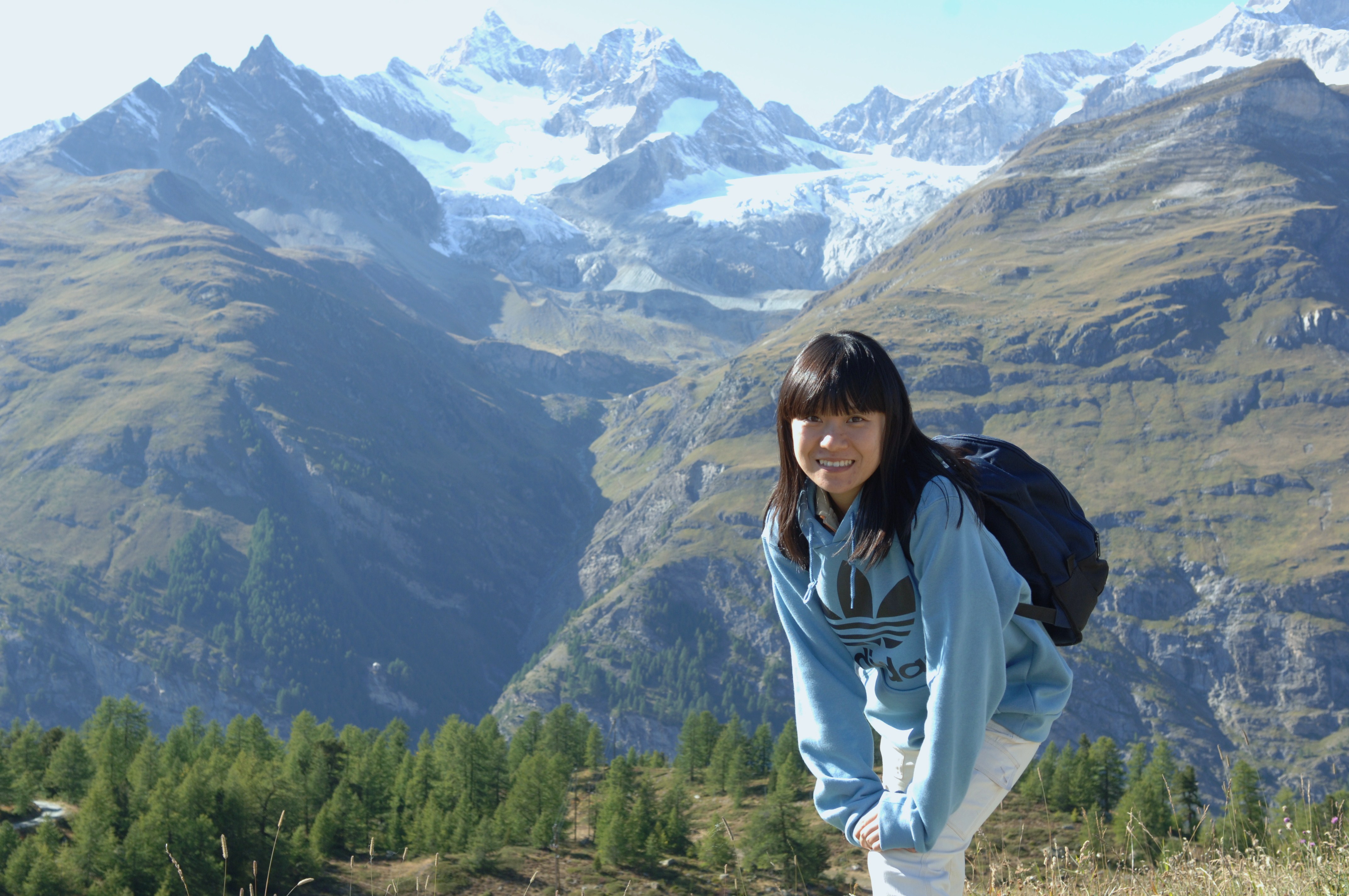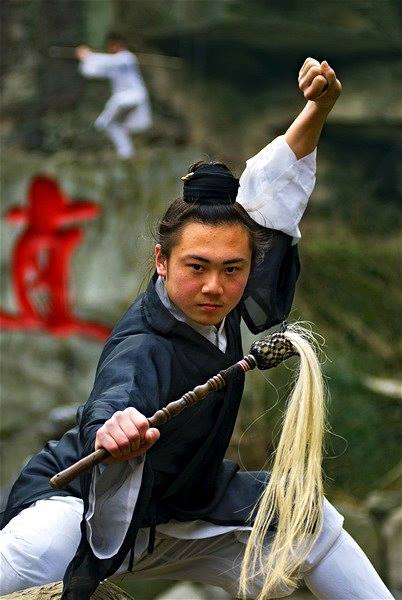 Zhang Chi (Andy Zhang) – Sifu at Wudang Tao Kung Fu Academy
Zhang Chi, Andy, excels in Wudang Tai Chi Quan, Taiyi Wuxing Quan, Xuanwu Quan, Baji Quan, Whisk Quan, Bagua Quan, Xingyi Quan, Tai Chi Sword, Wuxing Qigong, Baduan Jin and Taoist-style health-preserving Qigong. Owing to years of assiduous practice at Wudang, instructions from masters and influence of the traditional Taoist culture, Andy develops a keen interest in the traditional Chinese culture, particularly with respect to the health-preserving methods that integrate the essence of traditional Chinese martial arts and Qigong. Through constant learning, Andy endeavors to be accomplished with both the pen and the sword.
The 26th Generation Master of the Dragon Gate Taoism Wudang Kung Fu
Zhang Fan – Sifu at Wudang Tao Kung Fu Academy
Zhang Fan has been a dedicated student of Wudang martial arts for 12 years. Over the last 2 years she has been teaching full time and is a great inspiration to all but especially women. Her focus and concentration when she demonstrates any of the traditional Wudang forms is penetrating and leaves her students with deep admiration and respect. She spends most of her time teaching on Wudangshan but has also been invited to teach in Shenzhen, Yueyang and Dallan as well as the country of Norway.